Paint my ride is based in Richmond North Yorkshire and is now in its 10th year of trading.

I offer a wide range of services for both cars and bikes. I am a small and private business consisting of me with hired help at busy periods.

During the last 10 years Paint My Ride have been involved in some great projects and have won many shows and rallies with our skills. We have even provided sponsorship to race teams and stunt riders the latest being the Swan BSB Team.

As well as our operating body shop we also a dedicated training facility giving students the best opportunity to get a foothold in the business.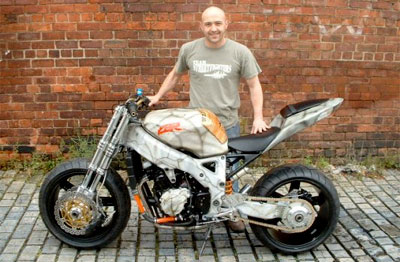 "After 16 years in the Army, I decided to turn my passion for paint into a business 10 years ago setting up PMR. I run a no bullshit business offering the best service I can."